image: creative-3d.net
Here in Raleigh, NC the clouds hover low and the damp air surrounds us, much like the fog that has settled over Atlanta. Today we get a fresh piece of D on the line. Arturs Kulda has been brought up from Chicago and is in Raleigh for the game.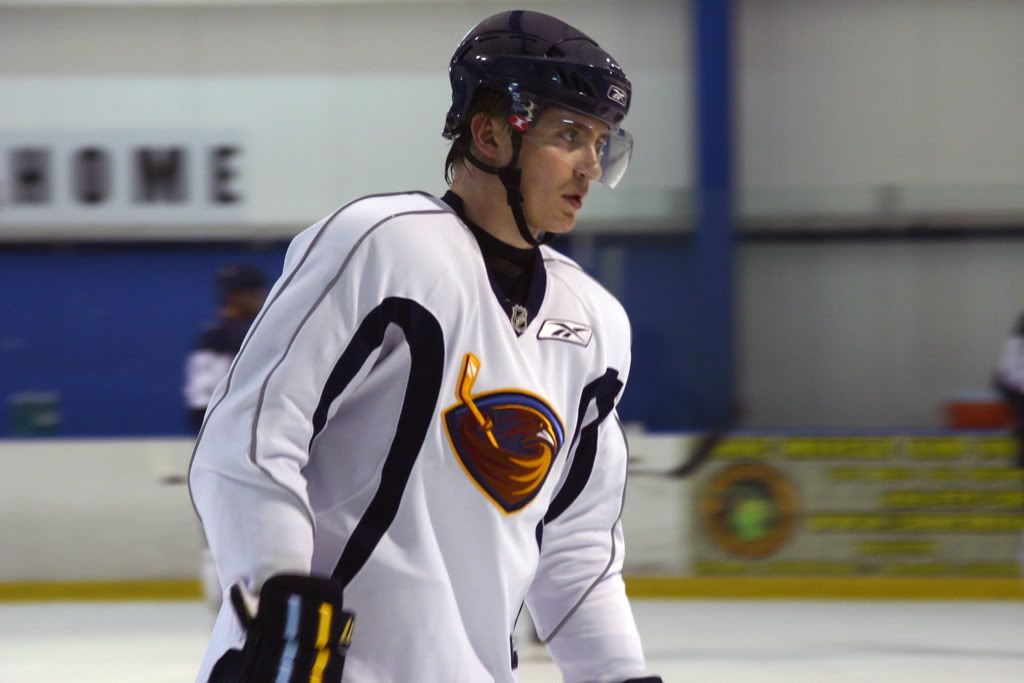 Could he be the beacon we need to see through this fog? While Zach Bogosian skates around looking lost, even moreso since his buddy Eager left the team, could Arturs, his former defensive partner, possibly be the source of focus for Bogo? If nothing else,could he possibly wake up the boy who seems to have lost his way more than any other player these days?
Tonight is do or die. We are no longer in a place where we "need to win". We either do or we do not. Tonight we are officially shaken off the coattails of others. Last night Pittsburgh held the Sabres back, ensuring they did not gain any room on us and the Capitals held the Lightning within, not necessarily a reachable range, but not advancing any further.
We currently sit at 24-21-9 and the Hurricanes at 25-21-6. The Atlanta Thrashers are 1 for 17 on Power Plays as of late and Carolina 1 for 11. The Thrashers have lost 9 out of the last 11 while the 'Canes, 6 out of the last 10. The numbers are so ridiculously similar between these two teams with both goalies being each team's biggest strength. For Atlanta, the sour news is not only Cam Ward's impressive 38 save performance from just two nights ago, but the knowledge that his last loss at home against Atlanta was January of 2010. Carolina has won the last 5 of 6 meetings with the Atlanta Thrashers.
Dustin Byfuglien, our star of the season is currently riding a pointless 12 game stretch, however, in just the last game, we led significantly in hits, with Byfuglien leading that surge. Tonight our offense needs to come alive. Tonight we meet head to head. One team will walk away in the 8th place spot, one will not. Tonight no one can help us. Tonight we are on our own. We need to want this. We need to own this. No one believes in you like we do.
"I believe in you Peter Pan"
Tags: Arturs Kulda Atlanta Thrashers Buffalo Sabres Cam Ward Carolina Hurricanes Chicago Wolves Dustin Byfuglien Pittsburgh Penguins Tampa Bay Lightning Washington Capitals Zach Bogosian